This is Zipper-female Yorkie

This is Button-female Yorkie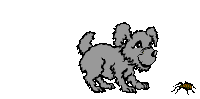 PORKIES - The  perfect   Designer   Breed  !!!

This page was last updated on: June 9, 2014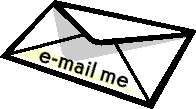 These babies are 1/2 Yorkie and 1/2 Pomeranian= PORKIES!!!!!!

 Hybreds are healthy happy dogs. Porkies are small and don't shed. 

This is BEBE a 7 mth Porkie @ 4 lbs. She was blk/tan at birth.

Here are Bebe and Coco as babies.

This is Taz, male AKC Pomeranian. He is 4 1/2 lbs and a happy friendly little guy!

This is LUCY a Porkie, she weighs 4.2 lbs at 1 yr. If interested in a owners opinion 

email here for Lucy's owner.

This is PIXIE, a Porkie. She's 5lbs.

These are Porkies that the owners sent me pictures of so I can show you what Porkies look like. They are not for sale.

This is Pixie and Lucy as babies.

"We just love her so much and she has brought such joy into my life.She is so smart and loving and does really well with other dogs too.Thanks for putting such a great breed out there!"

This is Coco. She lives in Wahington.She weighs about 7 lbs.

This is GIZZY. "He's doing great, Really a good dog. Very intelligent,friendly,and has a great personality."

This is Maggie. She weighs around 10lbs.

KENZIE @ 4MTHS, 2 1/2 lbs

KENZIE @ 7 mths  4 1/2 lbs

Here are Butch abd Joey in Florida

This is Yuki and Po-Po. They have lots of fun together playing and snoozing.

Here is Jed on a road trip.

PayPal is Available!!!!!!!!!

This is what the owners of Yuki & Po-Po 

have to say about their Porkies!

Porkie babies are here. Zingy had a litter on3/20/2014. She is a 7 lb Yorkie. The father is a black/white 3 1/2 lb. Pom named Poofy. They are pictured below.All the babies willl be up to date on shots and de-wormings. They are vet checked and have a 1 year health guarantee If you see one you like please email me.

Here are the 2 boys. Their price is $200.00.

Here are the 2 girls! Their price is $300.00

This is Harlow...so sweet!